A Global, Future-Proof, Certified Digital Connectivity Solution





Differences in Conveyance
There is a great deal of debate among people about whether integrator should use PureLink's cable or general cables. Many people incorrectly assume that by running any cable they will then have a same result. However, in order to achieve true connection, every single component on a system must be interacted, such as the matrix routers, switches, extenders, and cables.

The general difference between PureLink's cable and other cable is in the transmission performance and reliability. While general cable does not have reliability guarantee, PureLink cable with TotalWire technology is certified to handle PureLink all products. If you can be certain that all the components on your system are PureLink, and the volume of the data being transmitted calls for certified performance, then TotalWire is the way to go.

When Signals Go Bad...
With more than 12 years of experience in the pro-AV industry, we've seen it all - connection issues from blinking screens to color blocks and complete signal loss. Though tremendous credit is given to the competitive advantages of matrix routers for their handling of HD video and audio, what often gets overlooked is the conduit through which the signals are transmitted - the cables. Poor quality cables can sometimes damage extenders and even matrix boards. Through rigorous testing, research, and quality control, PureLink has eliminated connection issues in existing systems, and a complete end-to-end connectivity solution was born.

What is TotalWire™?
TotalWire™ embodies PureLink's proprietary transport standards, protocols, and cables for each HD Video connectivity platform utilized in our solutions, currently 3G/HD-SDI, CATx (HDBaseT), DVI, HDMI, and Fiber. So when you see the TotalWire™ logo on a PureLink product, you know that each HD Video port conforms to our custom specifications for reliable, high-performance connectivity. While fully compatible with industry-standard cables, connecting those ports with PureLink's TotalWire™ cables further ensures optimal transmission quality.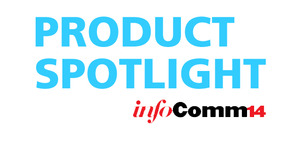 New CAT-6 Cable with TotalWire™
PureLink will release the new TWC-6 HDBaseT® Cable with TotalWire™ technology at InfoComm14 in Las Vegas. The TWC-6 can replace any industry standard CAT5 or CAT6 cable, as part of a certified connectivity system powered by PureLink and TotalWire.

Key features:
PureLink provides the most complete implementation with TotalWire™, extending through our entire pr